Tri-County Migration Survey
Rush - Shelby - Decatur counties, Indiana
O U T - G O I N G M I G R A T I O N F O R M
[Yahoo users, please email directly]
The first three boxes require information.* Survey script courtesy of
Julian Livingston

In-coming Migration Survey

Survey Results

Main Page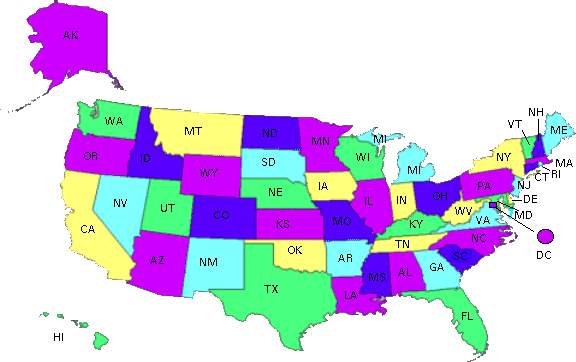 ANCESTORNEWS: ANCESTORS ON THE MOVE

Early American settlers traveled on coastal roads or rivers. There were a few routes west, but not many settlers took them. The first real highway connected the southern and northern colonies, and hop-scotched the coastal cities of Charleston, Wilmington, Norfolk and north to Boston.

Later, roads spread out like fingers from the coast, such as the Great Valley Road into the Carolinas and the Pioneer's Road into Virginia's interior. When Louis- Philippe (later king of France) traveled America in 1796, he rode the trails from Philadelphia, then followed the Ohio River to Louisville, and finally made his way down the Mississippi to New Orleans. The routes of his American journey were much the same as those the settlers followed as they migrated west. Major migration routes included the Wilderness Road, Braddock's Road, Zane's Trace and the National Road. The latter was the first federally funded highway, running from Baltimore to St. Louis. It soon became the most heavily traveled American migration route.

If your ancestors traveled west from the Eastern seaboard, they would have followed one of these established routes. Here are a few of our favorite migration sites to help you map out their journey:

• Migration Charts
www.intl-research.com/migration.htm

• Road Through the Wilderness: The Making of the National Road
www.connerprairie.org/cp/ntlroad.html

Add more recommended migration sites to your toolbox. Check out www.familytreemagazine.com/ancestornews/current.html. Also, look for a feature article on tracing migrating ancestors in our June issue.

—Nancy Hendrickson, Contributing Editor
stjoemo@pobox.com

Hendrickson is a family historian, freelance writer and the author of two astronomy books. Browse the archive of her AncestorNews columns:
www.familytreemagazine.com/ancestornews/previous.html

Reprinted with permission from Family Tree Magazine Update, copyright 2001, F&W Publications Inc. To subscribe to this free weekly email newsletter, go to http://www.familytreemagazine.com/newsletter.asp .
For a free sample copy of the print Family Tree Magazine, America's #1 family history magazine, go to http://www.familytreemagazine.com/subscribe_mag.html .