Schools of Shelby County, Indiana

Colescott School, 1942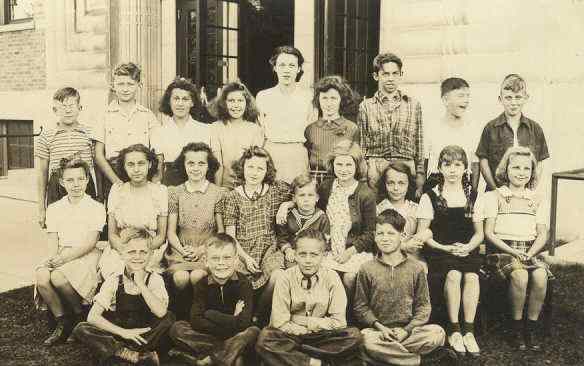 On back of this picture is written 'Colescott School Class 5A November 12, 1942'. I would like to identify the people in this picture, if at all possible. The only one I know is my father-in-law, sitting in the front row, the third from the left. He was born in 1930, so I would assume these students are between the ages of 11-13.