Hoskins(on) - Snepp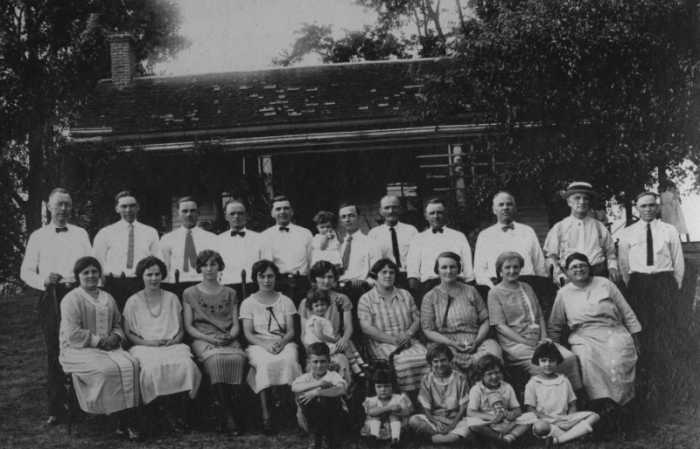 Hoskins family gathering at the home of John Schnep Hoskins near Edinburgh, Johnson County, IN, about 1925.
For a larger view, please click
here
.
John Schnep Hoskins
, fifth from the right in the top row.
Will Hoskins
and his wife
Ella
are at the left edge of the picture.
Josiah "Joe" Hoskins
and his wife
Agness
are the third/second people from the right.
David Julius Hoskins
and his son,
Hugh Adam
, were at the gathering, but returned home before the photo.
Contributed by
Hugh T. Hoskins

Next Hoskins Picture

Picture Index

Main Page