Morristown, Indiana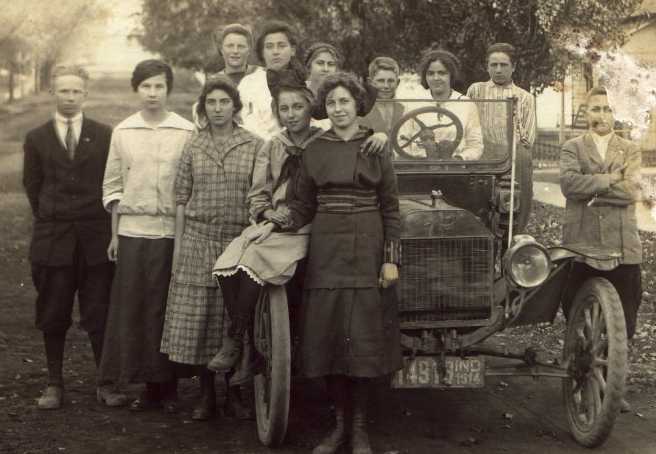 This one doesn't have a year on it but I'm guessing 1914-1917, as the car has a 1914 license plate on it.
Written on the back is:
"
Mae Smith
and Classmates - Grandpa Davis's Car" - This car is a Ford. Taken at Morristown."
"Grandpa" is Resin Davis. I'm going to compare the faces in this photo with those in the yearbooks I
have from then, see if I can identify any of them. Enjoy!
Contributed by
D. Darlene Palmer