The
Pitman Building
, circa 1910.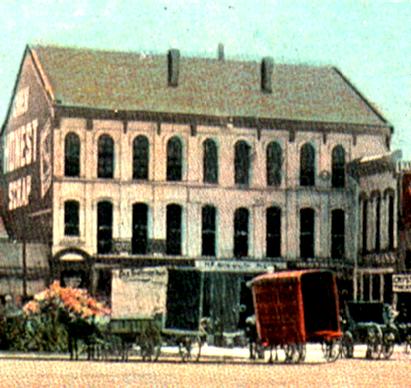 Photo compliments of Bob Gordon

The Shelbyville Republican

Monday, March 4, 1935

page 5

MOVE SCHOOL OFFICE TO PITMAN BUILDING

---------

Fogarty, Supt., Moves Equipment From Rooms in M. E. Building

----------

Removal of the office of Thomas Fogarty, county superintendent of schools, from the Methodis building to Room 2 in the S. A. Pitman building in the southeast corner of the Public Square, was announced today.
Mr. Fogarty's office has been located in the Methodist building since it was first built.
Copied by Phyllis Miller Fleming

If you have further information on this establishment, please let me know.