Shelby County Indiana
Courthouse Records
Land Purchases


Township 11 North of Range 5 East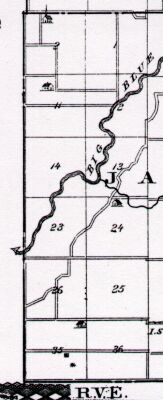 Map copied from
Illustrated Historical Atlas of the State of Indiana
, Baskin, Forster & Co, Chicago, 1876
Hendricks Twp is to the north, Washington Twp to the east, Bartholomew Co to the south and Johnson Co to the west.
Original purchases from the United States Government
6
5
4
3 Johnson Co
2 Ship Waggoner Shipp Lewis Houghman Warman Pile
1* Bilby Sandifer Pile Robins Todd Sandefur Baker Richardson Drain
7
8
9
10 Johnson Co
11 Hayes Gordon Foster Barber Thompson Brockman Sandefur
12 Richardson Smith Richardson Jackman Young Ship Richardson Scott
18
17
16
15 Johnson Co
14 Russell Gorden
Bell Gordon
Crowell
Thomas Russel
13 Wiley Wheeler
Collins
Shaw Barlan
Barber Harter
19
20
21
22 Johnson Co
23 Harlan Hayes Cole Young McGuire Cole Houghman Cole
24 Dawson Barlow Tevis Graham Kyle Barlow
30
29
28
27 Johnson Co
26 Scott Prewitt Breast Jameson Warman Pruitt
25 Wheeler Wilson Slayback Atherton Dawson Nixon Livingston Dawson
31
32
33
34 Johnson Co
35 Guinn Warman Dawson Scott Wilson Lutz Wilson

36 Cutsinger Records Barlow Williams Deupree Hageman
* See John Sandefur's probate papers
The above table is a general overview of the neighborhood. If the section number is underlined in the table, you can click on the number for an exact description of the location, amount of land purchased and the residence of the individual at the time of purchase. All other records are available at the Recorder's Office.
1846 hand-drawn map
, including T11-R5-Sec1