Hord Sanitarium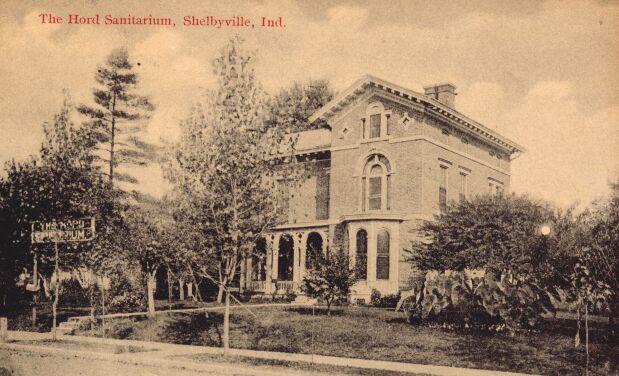 716 West Franklin Street, Shelbyville, IN
This home was originally built by John Elliott in the 1860s. Prior to be converted to a detoxification hospital, it was owned by John Wesley Vanarsdall. On Oct 3, 1906, the sanitarium was opened by Dr. Luther Hord (1869-1932), son of Shelby County attorney and judge, Kendall Moss Hord and Emily McFarland. The sanitarium continued to treat patients with addiction problems into the 1940s.
For additional information, see Ron Hamilton's article in the Shelbyville News, Dec 22, 1999, "Hord Sanitarium was a famous clinic" and the biography of Kendall Moss Hord.

Photocard image compliments of George Young.